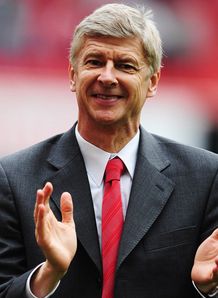 Brazilian club Portuguesa claim they have turned down an Arsenal bid for their highly-rated striker Diogo.
The 21-year-old has emerged as one of the most promising strikers in Brazil after scoring 18 goals in the league last season.
He has continued his form this term with four goals in six games and now he is attracting major attention from Europe.
Arsenal first showed an interest earlier this year and now the Sao Paolo-based club claim that they have not turned down a bid from The Gunners.
"We have refused an offer from Arsenal, because it was too low," Portuguesa director Andre Heleno was quoted by the Daily Star.
"Up to now the biggest offer has come from Italy, which was £9million, but we will start to think about selling him at £12million."
Keen on move
Benfica, Sporting Lisbon, Fiortentina, and Olympiakos have all been linked with Diogo - who admits he is ready to move to Europe.
"I'm going through a great moment with Portuguesa, but I have a dream of playing in Europe and if it happens now then I'm ready for it," he said.
"But I must respect my commitment to this team, and I'll only go if there's an offer that's good for both me and the club."