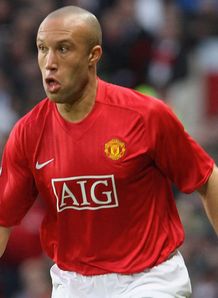 ARSENAL manager Arsene Wenger has launched a last-minute bid to lure Manchester United defender Mikael Silvestre to Emirates Stadium.
The 31-year-old left-back was granted an off-season free transfer from Old Trafford, after making just six appearances last season, and was on the verge of agreeing a deal with Manchester City when Wenger made contact with him.
Silvestre responded by ditching plans to complete a medical with City and is reported to have headed straight to London to open talks with Wenger.
The France international, who had been at old Trafford since his move from Inter Milan nine years ago, had previously rejected a move to Portsmouth.